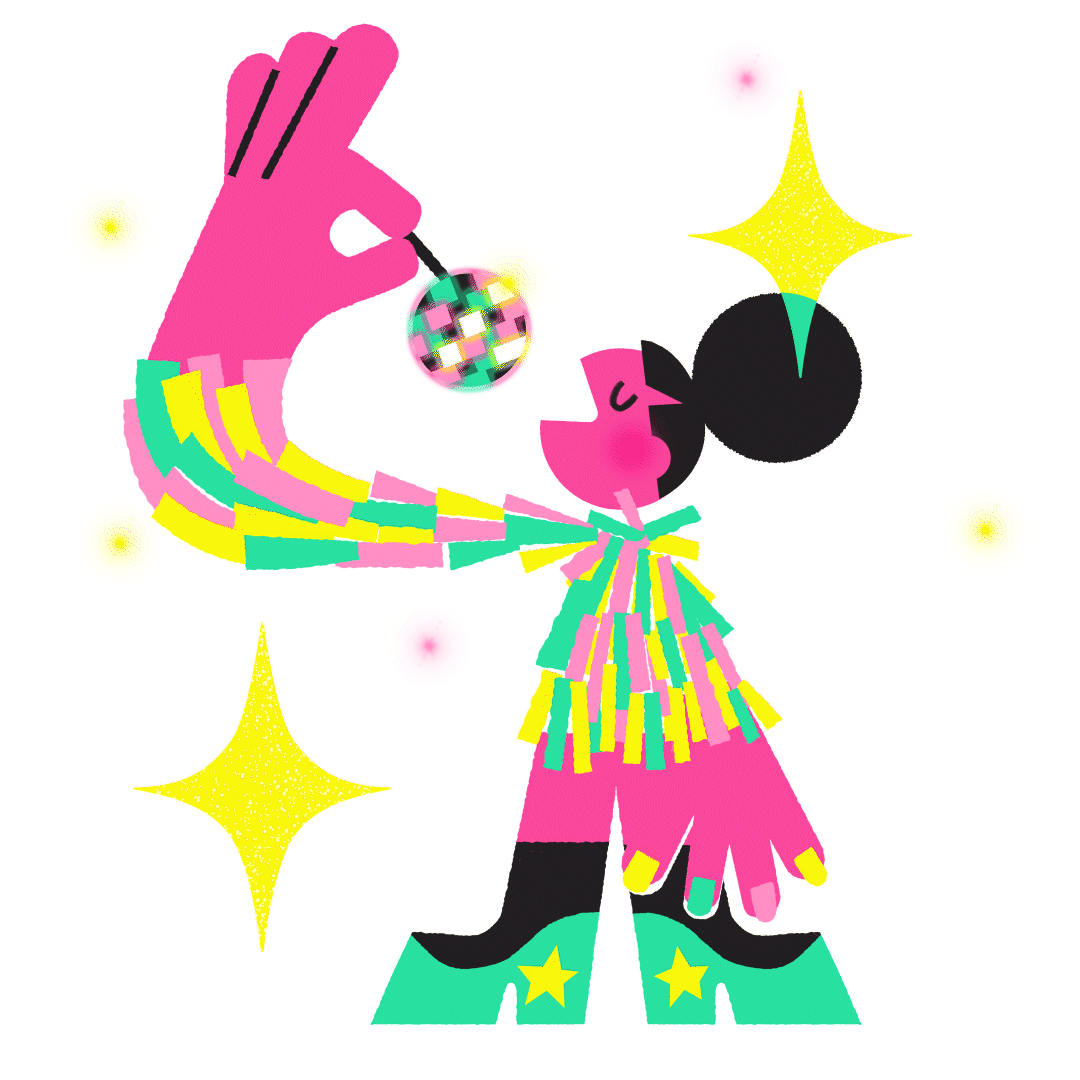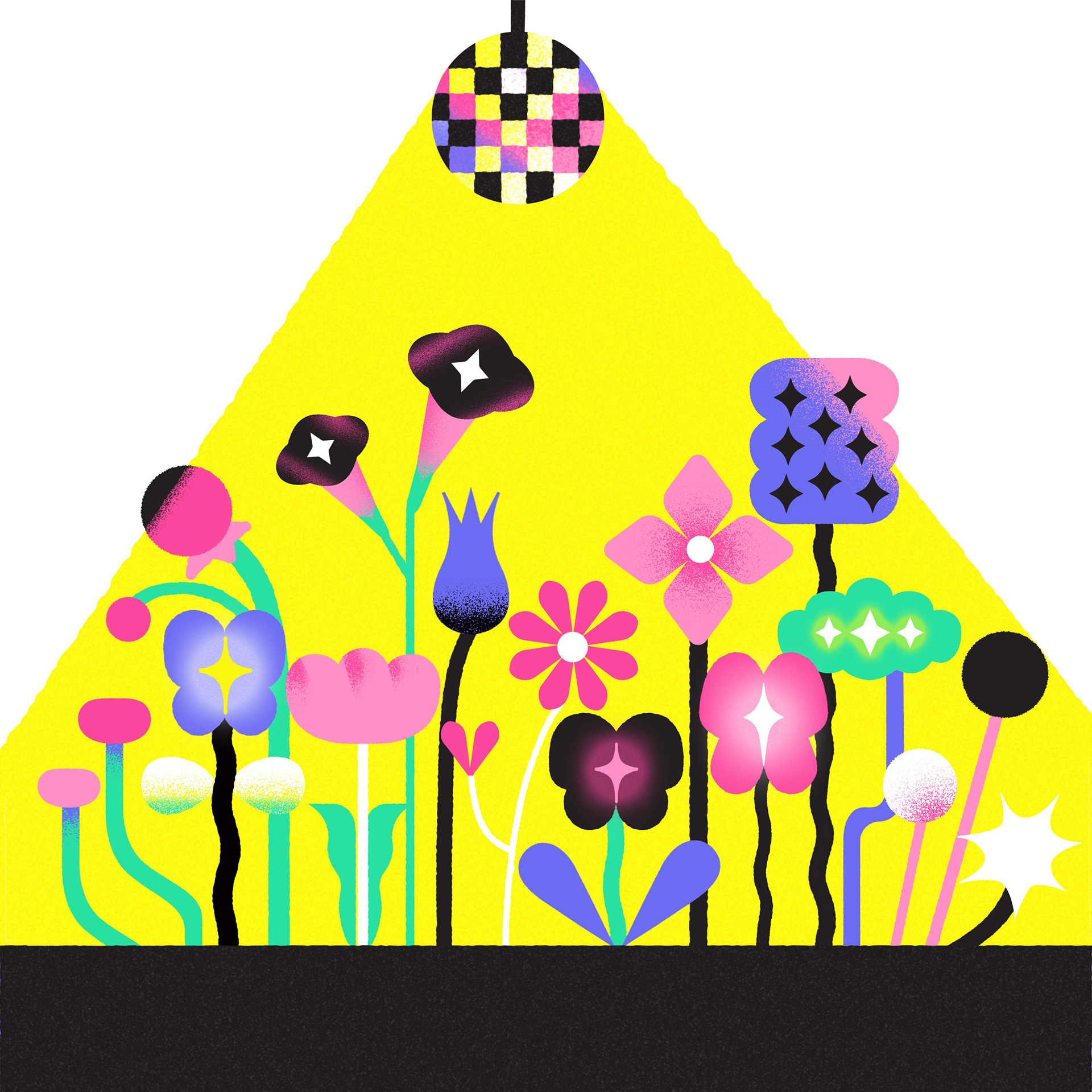 The artworks depict girls dancing disco outdoors, combining vivid colors with imaginative elements. Through this series, I aimed to convey a sense of novelty, quirkiness, and vitality, hoping to infect viewers with the same emotions and positive energy. 
Additionally, I created the stationary from my artwork, such as keychains, stickers, coaster, etc, which received much appreciation from visitors.
To show my appreciation, I held an on-site avatar drawing event, creating personalized portrait illustrations for visitors at the exhibition.